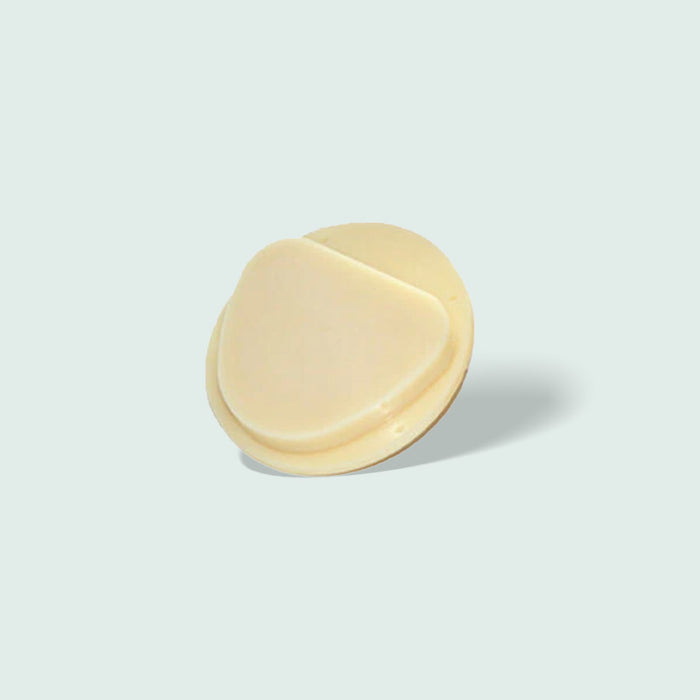 Flexible PMMA Discs—Amann Girrbach (89*71mm) -10mm-20mm
Sale
Sale
Original price
$40.00
-
Original price
$45.00
1、 Use scenario
Support material: It can be used as a support for removable removable dentures.
Base material: It can be used as the base of complete denture.
Simulated dentures: no need for tooth preparation, no need to change the tooth structure, no need for bonding, removable simulated dentures.
Others: temporary crown and bridge, occlusal plate, night molar jaw pad and invisible appliance.

2、 Material properties
It is characterized by high strength, suitable elasticity, good flexibility and translucency, good bionic effect and good concealment.

3、 Differences (advantages) compared with ordinary dental PMMA
It has flexibility, and its flexible clasp and base can enter the hard and soft tissue concave areas for retention. Ordinary resin can not be used for making scaffolds and artificial braces.

4、 Specifications
Welland disc: diameter 98mm * thickness 10-20mm
Zirkon zahn: diameter 95 * thickness 10-20mm
Aman: 89 * 71mm * thickness 10-20mm

5、 Color:
A1/A2/A3/A3.5/A4/B1/B2/B3/B4/C1/C2/D2/D3/BL1/BL2/BL3/Clear/Pink



Refund Policy
We provided 30 days no reason refund policy, if you are not satisfied, please contact with us, we will refund as soon as we received the products.
Technical support
There will be professional Technical Engineer preparing to help for you.
Besides, We have prepared some instruction videos in the Youtube, such as full and standard process of making a beautyzir material restoration, coloring liquid and so on.